Tai Kok Tsui is a place with many subdivided flats and homes to many grassroots citizens. Food banks like Feeding Hong Kong are helping to support the community by providing food. Christian Action – Mong Kok Service Centre (CAMK) is one of our charity partners in the area and we have been working together since 2012. The Centre has a mission to serve new immigrants in the Yau Tsim Mong District through providing food assistance, after-school care programmes and other services to help people integrate into society. And your donation and support is making it possible for Feeding Hong Kong to help charities like CAMK. 
Located on Tai Shing Arcade, the Mong Kok Service Center is packed with different functions in 3 units of a few hundred square feet: office, homework tutoring class, and warehouse all together! To support its service, Feeding Hong Kong regularly delivers key staples, fresh food and community care packs to them.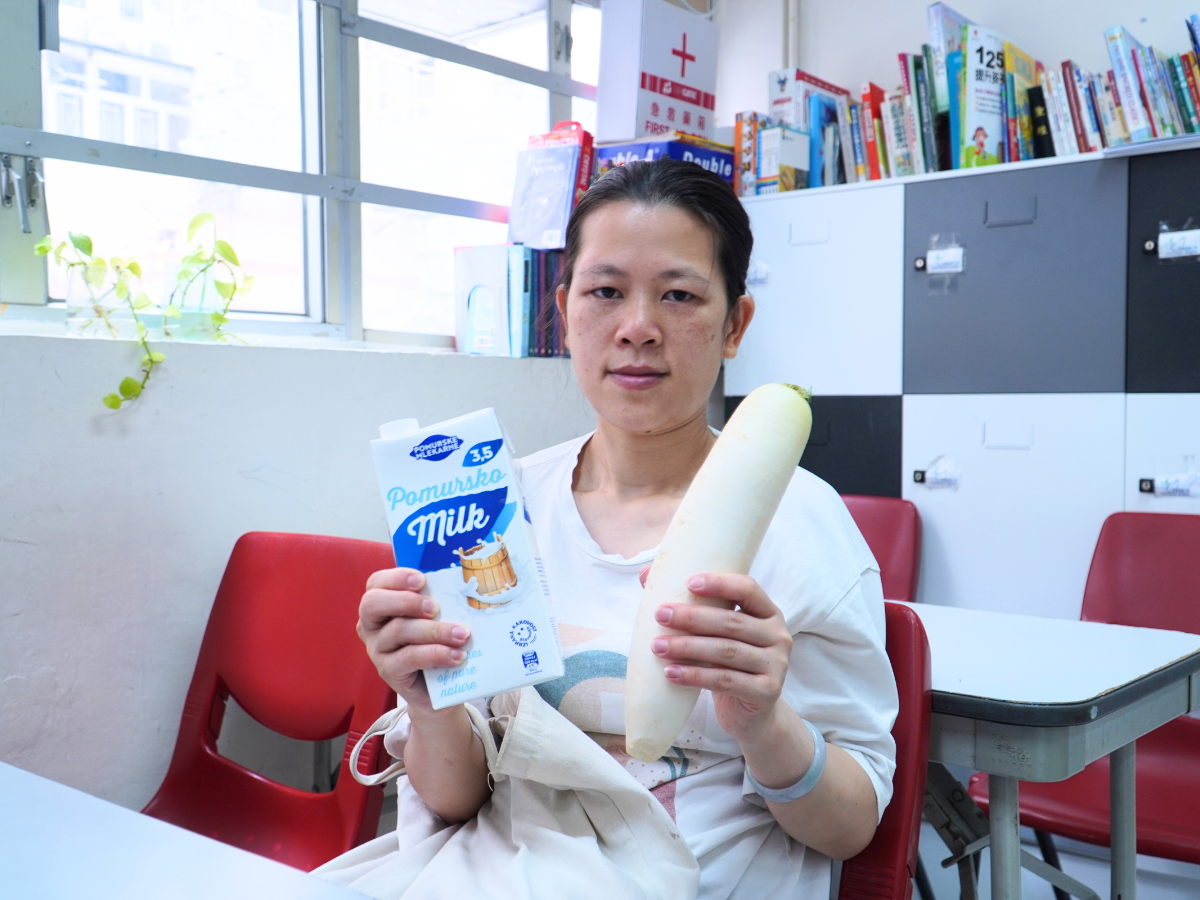 Ms Chen is a food recipient at CAMK.
Ms. Shen and Ms. Chen, food recipients of the organisation, said that food donation can effectively reduce daily expenses and relieve their burden. In addition to staple foods such as rice, oil, and canned food, Ms. Shen pointed out that she hoped to receive supermarket vouchers and cash coupons, which can be used to buy snacks for children to make them happy.
Ms. Yiu is responsible for handling the food assistance program in the Centre. She said that the food recipients have a great demand for grains. In addition, chilled meat, eggs and other fresh foods are also very popular among the households. She added that inflation is still soaring and many parents find it difficult to afford nutritious food.
Ms. Tam said that the kids love the snacks from Feeding Hong Kong, such as peanuts, cookies, almonds, etc. Tutor will give the snacks as a reward after they complete homework. Moreover, Feeding Hong Kong donates beverages to the organisation, such as fruit juices and bottled water.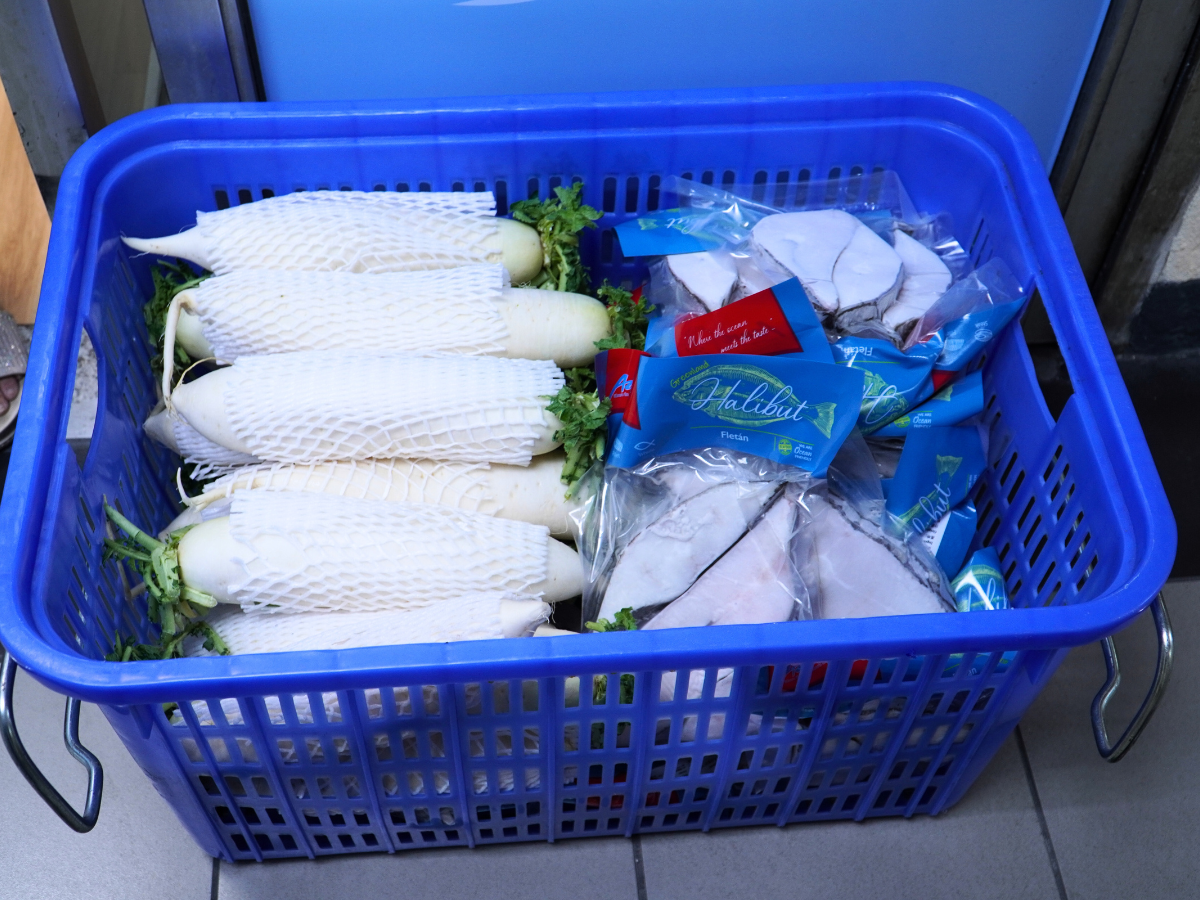 While the minimum wage is raised to HKD40, most mothers are still struggling to find a part-time job. Food assistance provides a great financial relief to the families
"Not all jobs offer flexible working hours which allow them to take care of the families. Sometimes a phone call or emergency situation can affect their availability to work," Ms. Yiu mentioned.
You can help more charitable organisations like the Christian Action to feed the community. Donating to Feeding Hong Kong means you are supporting the charitable networks in Hong Kong to provide food assistance and alleviate hunger in the community.
Donate online now, and we also accept PayMe and Alipay. Thank you for your support!