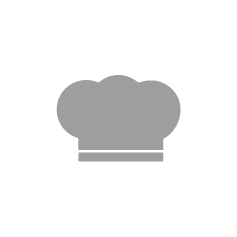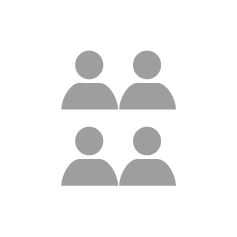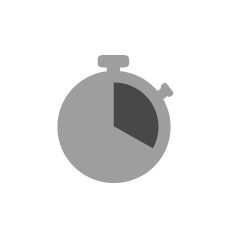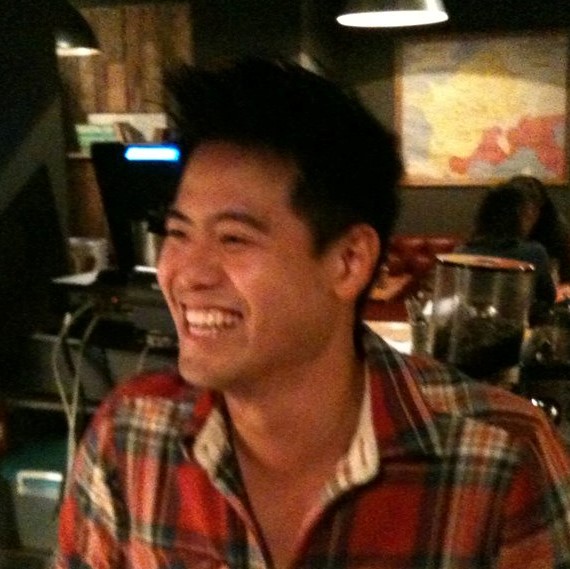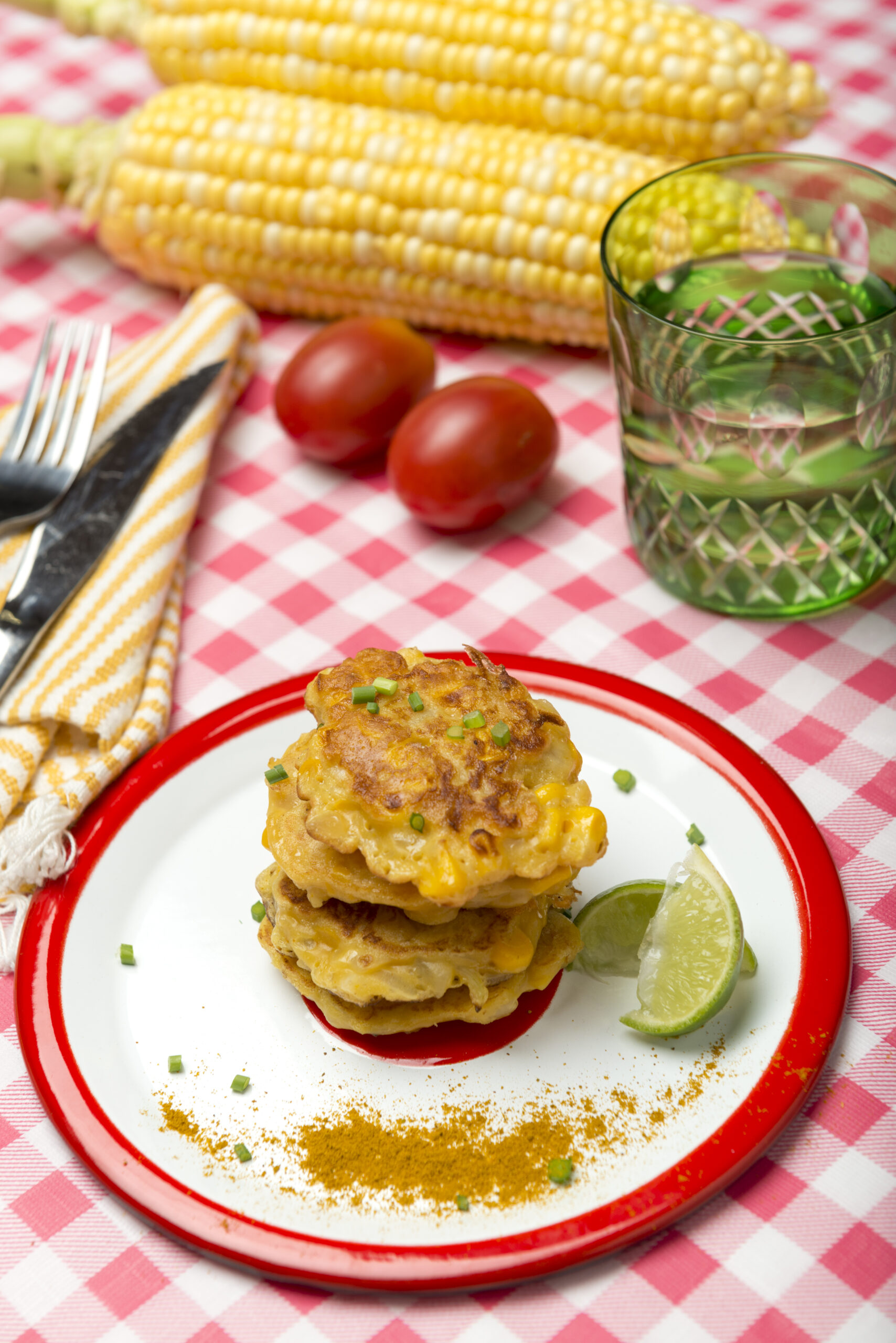 Pan-fried curry corn fritters
198g (⅔ can) sweet corn
100g flour
3 spring onions, chopped
1 onion, diced
1 egg
100ml evaporated milk
4 tablespoons oil
1½ teaspoons curry powder
1 teaspoon baking powder
1 teaspoon pepper
1 teaspoon salt
Frying pan
Large bowl
Chopping board
Sharp knife
Spoon
Heat 2 tablespoons of oil in the frying pan. Add the onion. Cook for 2 minutes.
Add the sweet corn and spring onions. Cook for 2 minutes. Remove and put to one side.
Put the flour, egg and baking powder in the large bowl. Mix well.
Slowly add the milk. Mix until the mixture is smooth.
Add the cooked onion, sweet corn and spring onions to the bowl.
Add the salt, pepper and curry powder. Mix well.
Heat 2 tablespoons of oil in the frying pan. Place tablespoonfuls of batter in roundels around the pan.
Cook the fritters for 2 minutes on one side, until golden brown. Flip the fritters over and cook for another 2 minutes or until cooked through. Serve.
   Cooking Tips
To test if the oil in the pan is ready, drop in a corn kernel to see if it sizzles. If it burns quickly, the oil is too hot.
Do not overcrowd the pan with too many fritters, as it will be difficult to flip them.
Enjoy the fritters dipped in your favourite sauce. Tomato ketchup and Worcestershire sauce go particularly well!
Nutrition Advice
Just like fresh milk, evaporated milk provides vitamin A, vitamin D and calcium for healthy bones. Half a cup of evaporated milk is equivalent to 1 serving of fresh milk. Choose skimmed, 1% or 2% evaporated milk for a low-fat option.
Sweet corn is a good source of zeaxanthin and lutein, which are good for eye health. It can be added to soups, salads and casseroles for an added shot of fibre and protein.