The Hong Fook Church Bradbury Community Health Development Centre has been a dedicated charity partner of Feeding Hong Kong for the past 12 years. As a major source of food supply for their food support program. Candy Chan, the person in-charge of the center,  cannot stress how important food assistance is for their beneficiaries.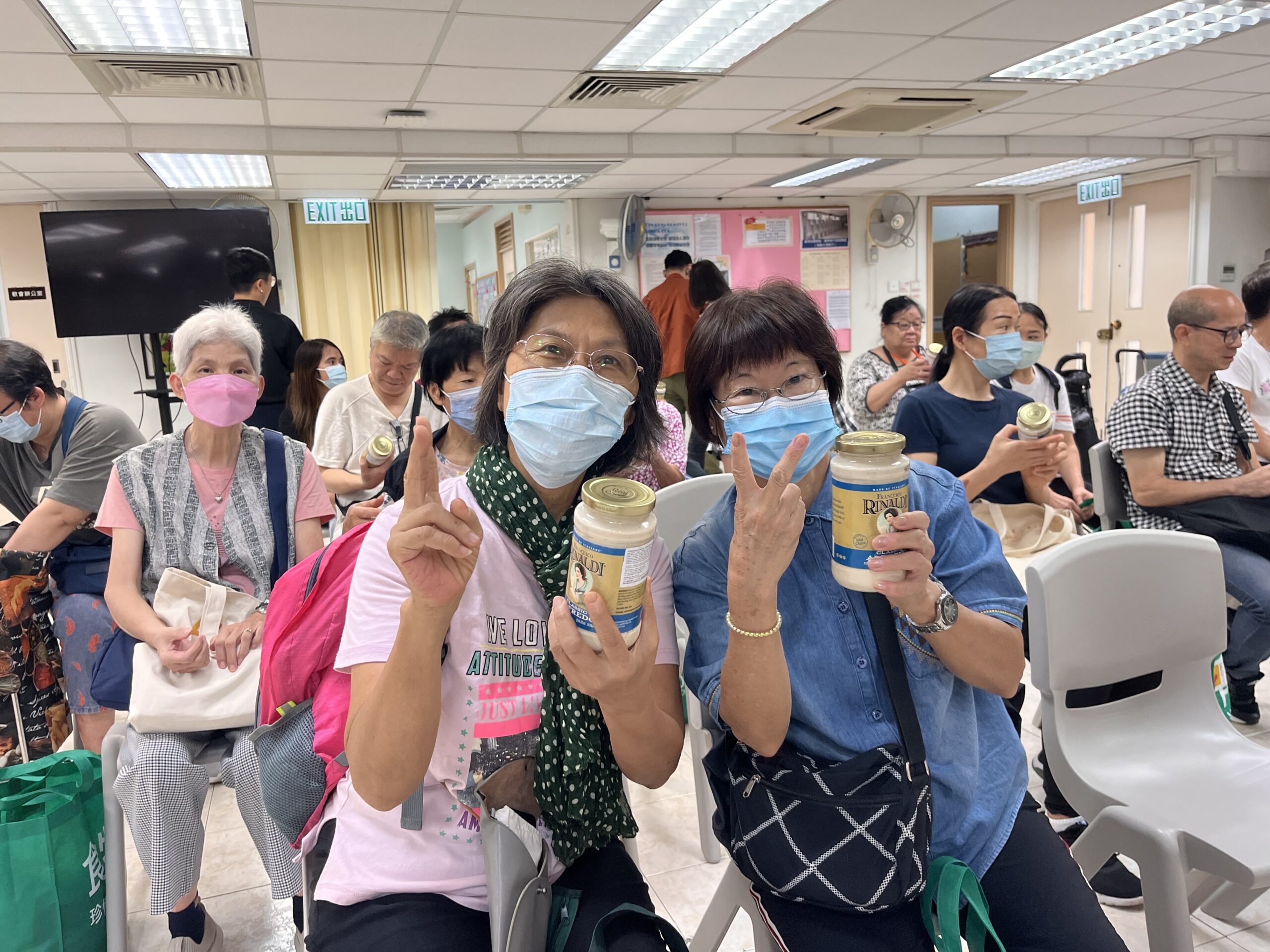 Food recipients at Hong Fook Church.
Food acts as a bridge to bring people together. Candy explained, "it enables us to connect with the recipients, allowing us to build meaningful relationships with them." Through food, she is able to learn more about their needs and daily challenges, even discovering that many are experiencing issues with their emotional well-being often due to family dynamics.
Food assistance allows beneficiaries to reallocate budget otherwise set for meals to other resources, with a prerequisite that all recipients are referred by a social worker. Shing Mei, a donee at the center, joined the program two years ago. Her son has a mild intellectual disability, resulting in a heavy financial burden. She saves every dollar she can for him and it is with great relief and gratitude that she accepts these donations on a regular basis.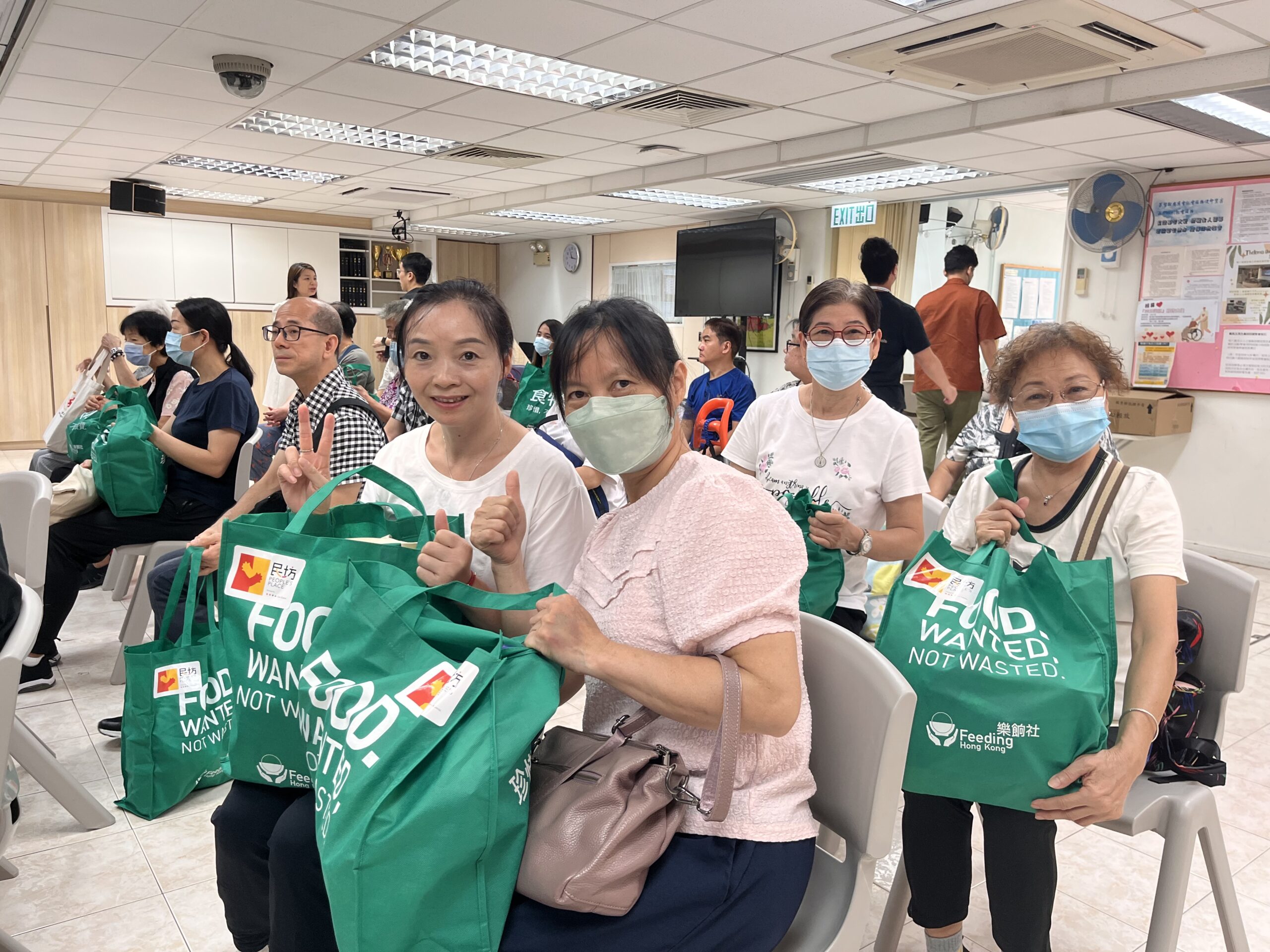 This Mid-Autumn Festival, Feeding Hong Kong delivered again festive food parcels, including quality surplus and mooncakes to Shing Mei and other recipients at the center. 
Candy mused, "Chinese tradition dictates that mooncakes are shared for celebration". Being able to receive mooncakes during the Mid-Autumn Festival, regardless of size, brings great joy. Many people find this a luxury that is hard to afford."
Shing Mei is especially happy to receive food parcels during festive seasons. "The economic burden has really been significantly reduced, and I am very grateful." She mentioned that every time she picks up food, it saves her the cost of at least one meal.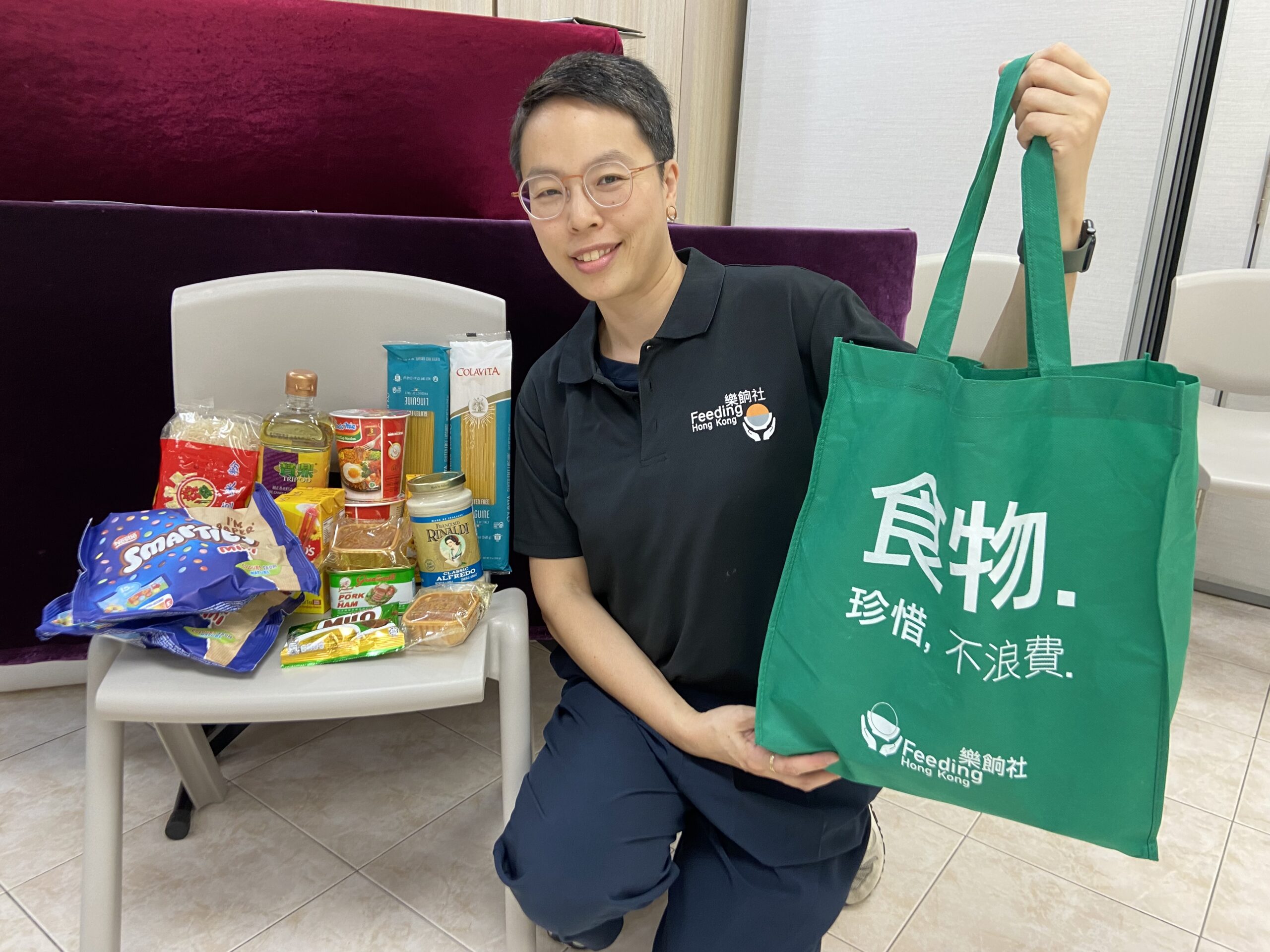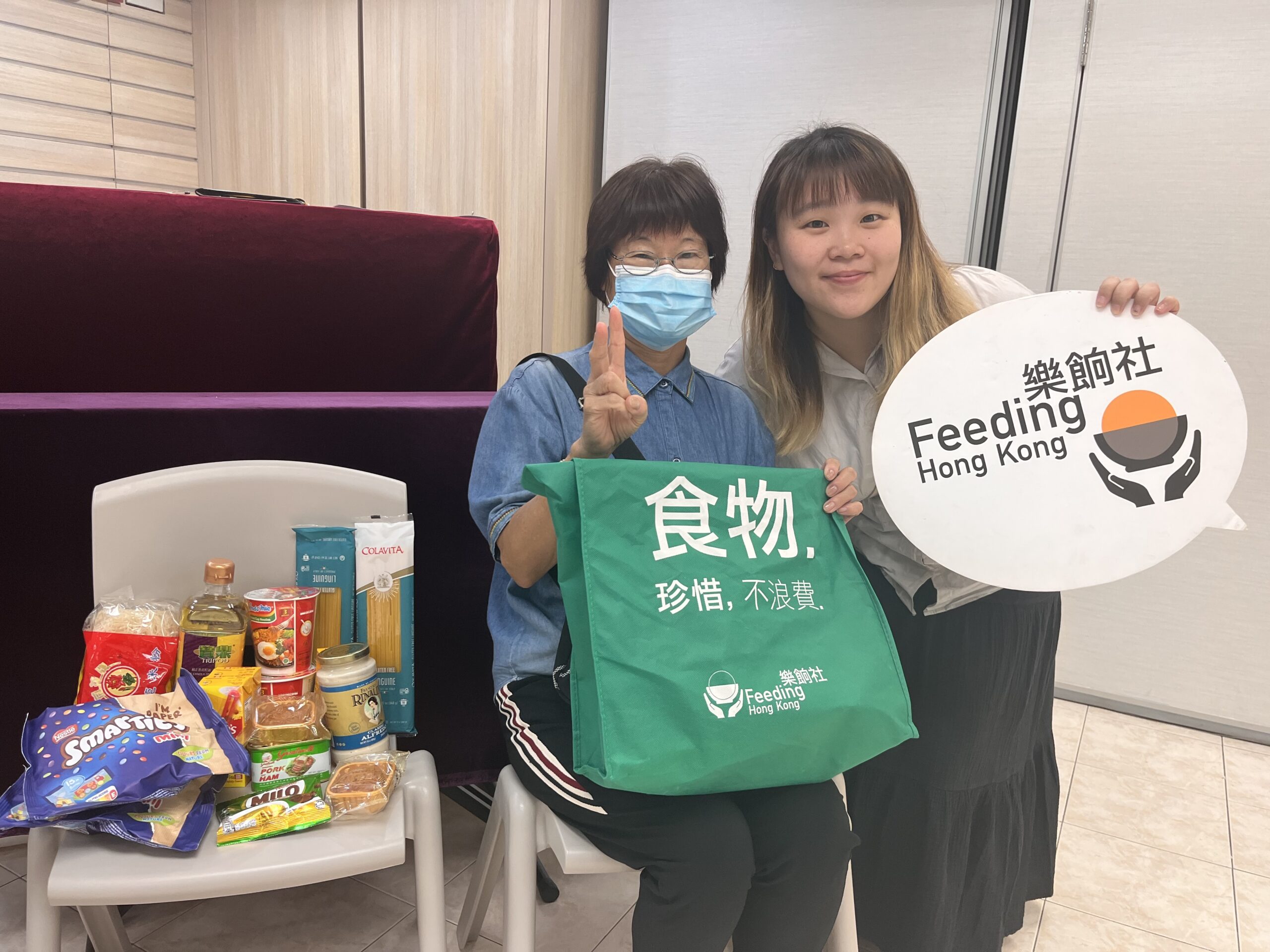 The beneficiaries of the center come from diverse backgrounds and each has a unique story. By providing food assistance and offering emotional support, the center has not only improved their lives but also inspired some beneficiaries to become volunteers, — giving back to the community and serving others in need. Some recipients have even willingly chosen to leave the program so that those who still require help may have access. "It brings us immense joy to witness the transformation of those who once sought assistance, now embracing smiles and happiness when we meet. Their hearts are full, and it is incredibly rewarding."
Staples such as rice, oil, and noodles are very popular amongst our charity partners. You can help to ensure that those in need can have three nutritious meals a day. By becoming a monthly donor or volunteer with us to make an impact. Together, we can make a meaningful difference in the lives of those facing food insecurity in the community.