Support a cause that educates students about environmental and social responsibility
Feeding Hong Kong works closely with different schools on organsing talks and volunteering sessions. We provide educational resources to look into the root cause and impact of the food waste problem. Meanwhile, we work together to provide food to those in need.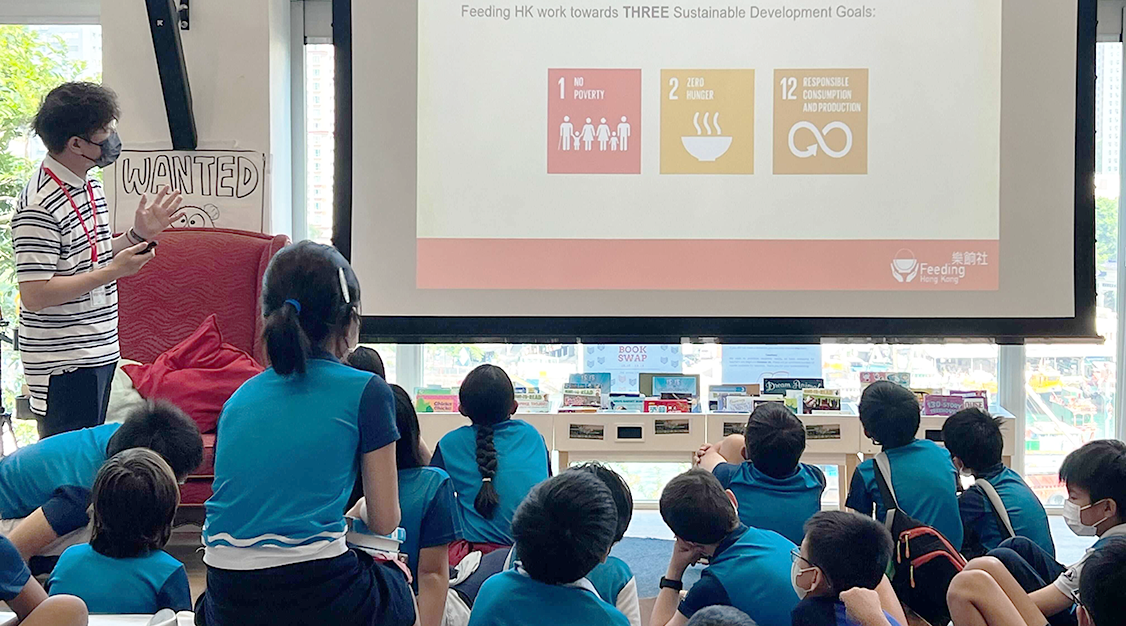 School talk
Give your students more insight about the local food waste and food insecurity problems.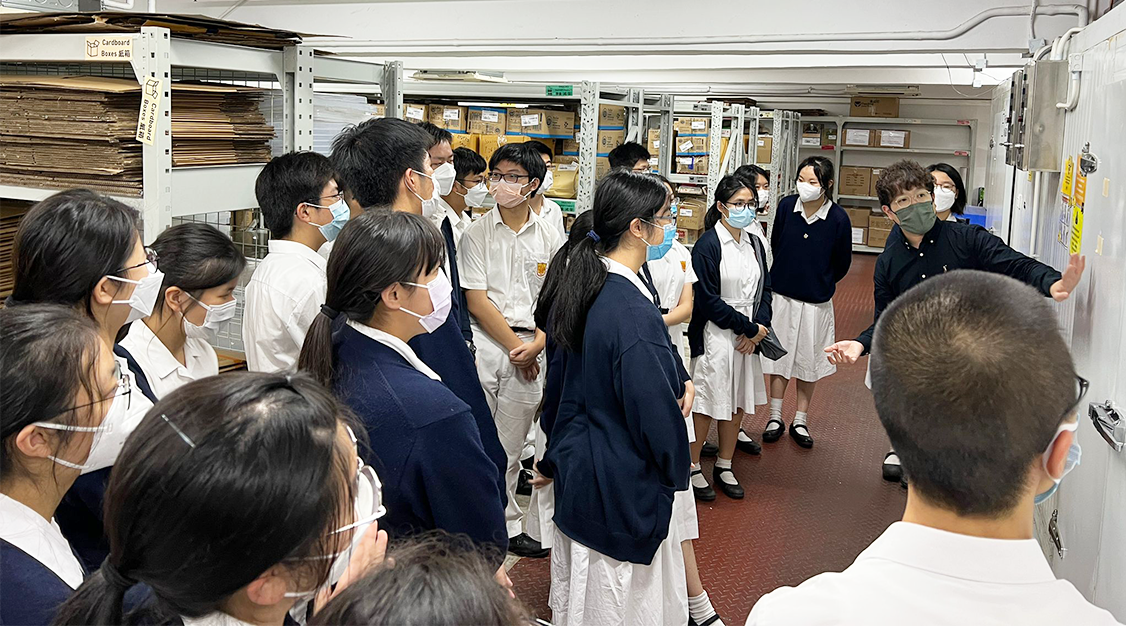 Warehouse tour
Come and visit our warehouse for a unique experience about how an environmental problem can be turned into a social solution.
If you are interested in organising the above activities, contact Andric at ali@feedinghk.org / 2205 6811 .
How you can support Feeding Hong Kong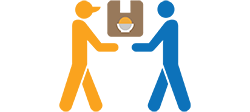 Volunteer
Every Tuesday and Thursday night we need your help to rescue end of day surplus from bakeries across Hong Kong. Sign up for the Bread Run today!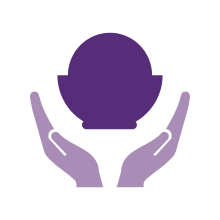 Host a food drive
Organise a food drive and generate additional nutritious food for our charity partners.
Spread the word
Put on your creative hat and help us raise awareness about food wanted, wasted and banked in our city.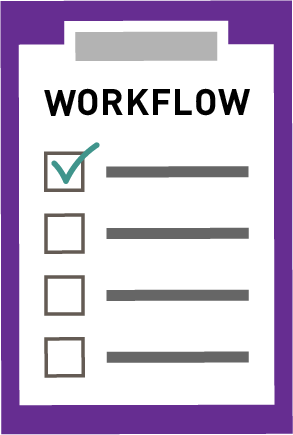 Intern
Are you a university student passionate about environmental and social issues? Intern and gain valuable work experience whilst making a difference.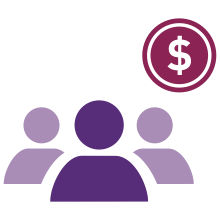 Fundraise
Host a fundraiser, donate and help us ensure that surplus food goes to feed people not landfills. Every HK$100 donated will support 10 meals for a local charity.
We're thrilled to be able to share with you our brand new online toolkit! This platform is full of resources for students, teachers, anyone who wants to learn more about the related issues of food waste and food insecurity, and the solution of food banking.
Food related infographics
Check out our online resources for more information about food waste and food banking in Hong Kong, and the action you can take.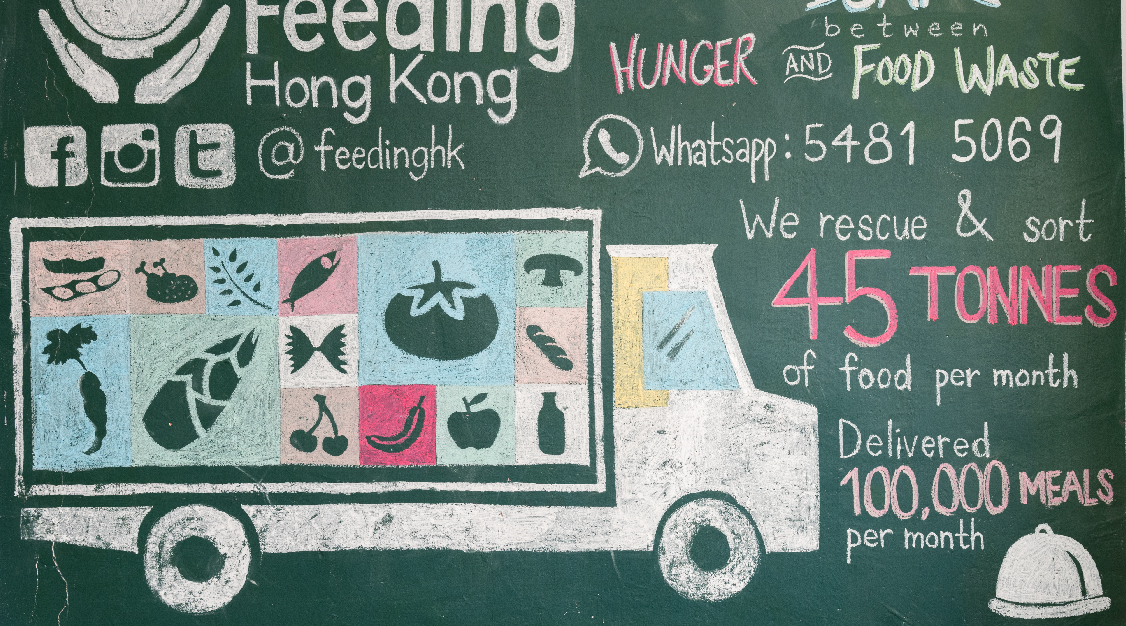 Feeding Hong Kong
Facts and Figures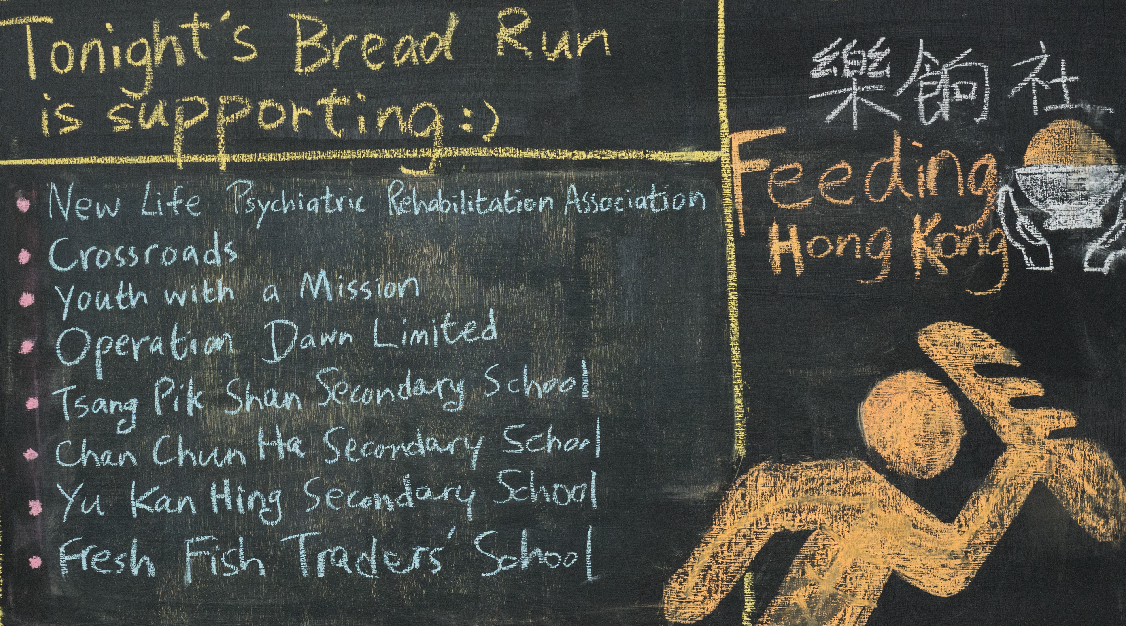 Food Waste
Facts and Figures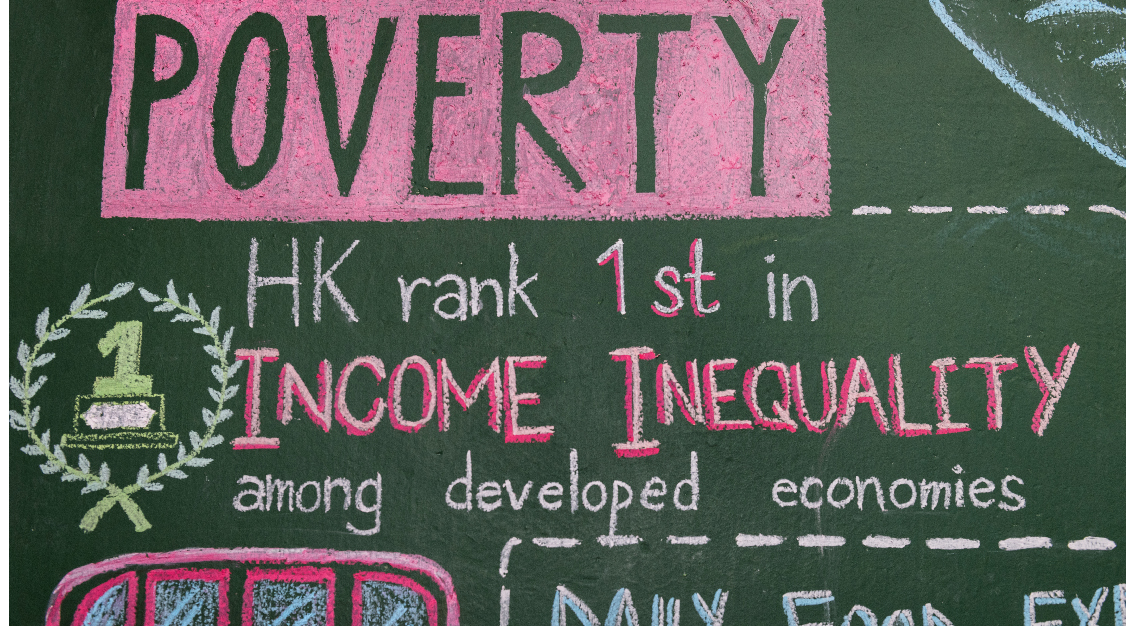 Poverty
Facts and Figures
Join the community and get
involved with Feeding Hong Kong!
From food drives to volunteering opportunities, we would love to get you involved in the right way.