Fighting food waste and serving charities
We are a team of passionate professionals focused on providing the highest standards in food sourcing, operations, charity distribution and volunteer coordination. Together, we work to ensure surplus food goes to feed people, not landfills.
You can also read about our governance.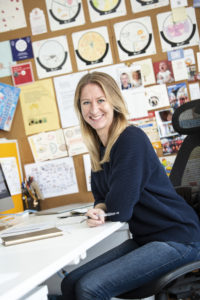 Gabrielle Kirstein
Chief Executive Officer
Gabrielle Kirstein is the Chief Executive Officer and driving force behind Feeding Hong Kong which she founded in response to her growing awareness of the amount of food that was being wasted. After spending 2 years connecting bakeries with local shelters she quit her corporate career in communications and events, and in 2011 set up Hong Kong's first surplus Food Bank, with a mission to fight hunger and reduce the amount of quality food being sent to the city's landfills.
Prior to launching Feeding Hong Kong, Gabrielle earned an MSc in Developmental Studies from the School of Oriental and African Studies. Her passion for waste reduction led her to Redress, an environmental NGO working to reduce waste in the fashion industry. She first became involved as a volunteer, and later as a Board Director. One of her achievements at Redress is being co-founder of the Redress Design Award, Redress' flagship programme. Whilst there she also became involved with a food waste project which paved the way to Feeding Hong Kong.
Gabrielle has a long history of volunteering and community service, a trait instilled in her by her parents from a very early age. From spending many a Christmas Day as a child in Manchester helping out in the kitchen of a homeless hostel, to bridging the gap between food waste and hunger in Hong Kong, her passion to make the world a better place has always been a driving force. Under her leadership Feeding Hong Kong has not only made a significant impact on food insecurity and waste in Hong Kong, but has also made great steps in raising awareness of the issue.
When not fighting against hunger and waste in Hong Kong, Gabrielle loves spending her time exploring and hiking in Hong Kong's hills, what better way to exercise the body and feed the soul.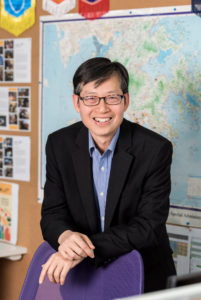 Edmond Leung
Project Director
Edmond is Feeding Hong Kong's Project Directors and manages among others our airport and retail programmes. His extensive role covers operational cost, inventory systems, development and festive food parcels, overseeing food donations and food donor relations in the Food Bank.
Prior to Feeding Hong Kong, Edmond specialised in airline catering equipment development, inventory management, operational control and logistics. With a strong interest in sustainability, he was responsible for driving much needed inflight waste recycling initiatives and fuel savings. He is passionate about reducing food wastage and has strived to make it an integral part of his career.
Unsurprisingly Edmond enjoys cooking and every weekend he can be found at home preparing delicious homely food that is simple but tasty such as bean curd rolls, beef with shredded potatoes and Cantonese style stir fried rice noodles. These are his all-time favourite recipes from his mother.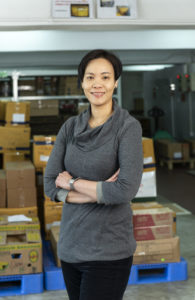 Connie Shuen
Charities Director
Connie Shuen is Feeding Hong Kong's Charities Director and is responsible for managing an extensive network of charity partners across Hong Kong. One of her key roles and vital to the organisations survival, is directing food donations that flow through the Feeding Hong Kong warehouse to where they can make the greatest difference.
Connie has extensive experience in working with NGOs. Prior to joining Feeding Hong Kong she held management positions in renowned local and international NGOs in Hong Kong and China, including Mother's Choice, Unicef Hong Kong and World Vision China. Connie is also a Certified Public Accountant and in a previous life worked in the banking industry in Hong Kong. We believe that her talents are put to far better use at Feeding Hong Kong where her efforts truly benefit those in need.
Connie is committed and passionate about building a fairer, better world through knowledge, empathy and action. Apart from engaging in environment and poverty relief in her role in Feeding Hong Kong, she has been trained and supported community works in the hospice counselling areas. Outside of work, Connie enjoys reading, hiking through Hong Kong's wonderful countryside and using yoga to help keep her life in balance.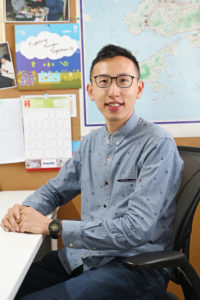 Andrew Kwan
Charities Officer
Andrew became part of the Feeding Hong Kong team in January 2019 as our Charities Officer. He works with our charity partners and provides day-to-day support to ensure the efficient redistribution of surplus food across our network. He is also responsible for coordinating the charity order planning, making sure the right food is allocated to the right charity and keeping the logistics process running as smoothly as possible
Prior to joining Feeding Hong Kong, Andrew worked at the St. James' Settlement and earned valuable experience in project management as well working as a liaison with various stakeholders.
Andrew has a long history of volunteering at local charities and is passionate about environmental protection and heritage conservation. He wants to give back to the society and empower the people in the community. He is a sports fan as well as being a keen tubist. He loves to perform in public and a few years ago he formed a brass quintet with his friends to be able share the joy of music with different people.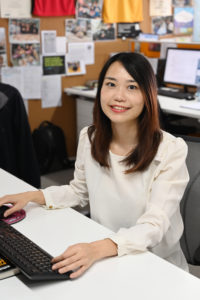 Janet Yeung
Finance Manager
Janet is Finance Manager of Feeding Hong Kong's Finance Manager. She joined Feeding Hong Kong in June 2019 and was instrumental in helping take Feeding Hong Kong's finance processes and management to the next level. With 8 years accounting and finance experience, CPA certification and a Master of Not-for-profit and Social Enterprise Management degree, Janet was more than qualified for this new role.
Prior to joining us at Feeding Hong Kong Janet had extensive international experience in both the logistics industry in Australia and the not-for-profit sector in the UK. These insights across different sectors and cultures superbly placed Janet for the work she does at Feeding Hong Kong.
Janet's drive for continuous improvement and her ability to manage change makes her a valuable member of the Feeding Hong Kong team and allows her to fit perfectly with the organisation's ongoing investment in process and system development. Her willingness to learn new skills, strong grasp of technology, and experience in staff training makes her a true asset to a growing organisation.
In her spare time, Janet likes to meet with her friends and have a good chat with them about the environment, food waste and everything else. Having learnt to appreciate the joys of coffee whilst living in Australia, she now gets great pleasure from making a good cup of coffee at home.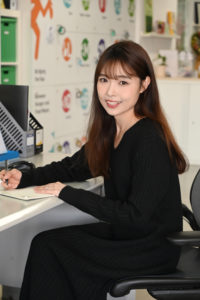 Mandy Ma
Office & Human Resource Manager
Mandy joined Feeding Hong Kong in 2014 as Office Administrator and quickly proved to be a valuable asset to the team. As a result of her consistent hard work, creative ideas and commitment to our mission, within a year Mandy was promoted to Office Manager. As her role in the organisation grew, so did Mandy's desire and need to further develop her skills, knowledge and experience. To meet these new demands, Mandy completed a Professional Certificate in Human Resources Management which in turn led directly to a well-earned promotion to Office and Human Resources Manager in 2019. Mandy now manages the office and office systems and delivers Human Resources support services including develop and implement Human Resources strategies and initiatives aligned with the overall business strategy, also manage the recruitment and selection process.
Prior to joining the Feeding Hong Kong team, Mandy worked in the office & administrative field for 2 years. She is very happy to now be working in a job that gives her a real sense of purpose and has devoted herself to working at Feeding Hong Kong as she believes bridging the gap between food and hunger can truly impact people's lives for the better. She enjoys working with like-minded people who committed to fighting food waste and helping people in need.
Mandy has always been very interested in movies, drawing, nature, and travelling. She also loves taking photos and making videos, capturing every special moment and creating beautiful memories.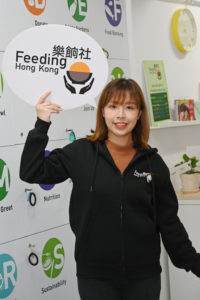 Joyce Cheng
Volunteer & Education Coordinator
Joyce joined the Feeding Hong Kong team in December 2019 as Volunteer & Education Coordinator, handling the large number of wonderful volunteers we have coming through our doors every week, and educating the public about Feeding Hong Kong's company's mission and related issues.
While studying Marketing at University Joyce worked as intern in various industries. During this time, she gained valuable work experience and was given the opportunity to polish her presentation and communication skills. After graduating with a Bachelor's Degree, Joyce worked as Account Executive, a role which further honed the skills needed for facing clients and coordinating parties engaged in a project.
Joyce's role at Feeding Hong Kong suits her perfectly as she enjoys meeting and spending time with different people. She is also passionate about contributing to the community she was born and raised in and works hard to help Feeding Hong Kong bridge the gap between hunger and food waste.
During her spare time Joyce likes to bake, watch movies and animations, and go to the gym. She is also a keen photographer, it helps her to look for and see the beauty in life.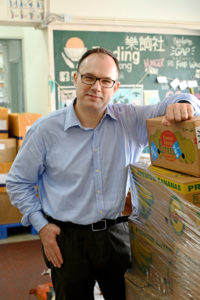 Thomas Egloff
Food Sourcing Manager
Thomas joined Feeding Hong Kong in August 2019 as Food Sourcing Manager. He spends a significant amount of his time developing relationships with Hong Kong's food industry, a role that continues to inspire him greatly and gives him sense of purpose in both his work and his life.
Originally from Switzerland, Thomas started out as a Chef's Apprenticeship at the young age of 15. Following the compulsory army service, where he served as a Chef, he decided to study hotel management at L'École Hôtelière de Lausanne in Switzerland.
After graduating he gained wide experience in various junior food and beverage roles in Europe. With this experience, he then ventured into hospitality sales and marketing in Europe and Asia and in 2005 he moved to Hong Kong. After almost a decade as a successful entrepreneur, he made the decision to dedicate more of his time to helping those in need as a volunteer, a move that also led to him meeting his wife Jean. Thomas is very thankful to be able to serve the community and do his part to bridge the gap between food and hunger in Hong Kong.
Outside of work, Thomas's hobbies are relaxing to Classical Music, enjoying the pleasures of contemporary art and architecture and travelling to new places.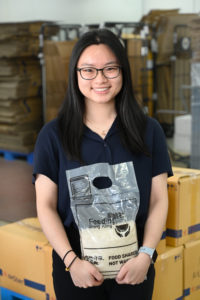 Carol Chow
Food Sourcing Assistant
Carol's history with Feeding Hong Kong started in 2014 when she joined the team as an intern helping with daily operations in the warehouse. As she worked with us her knowledge of both environmental and food waste issues grew and along with it her passion and concern for said issues. For this reason, she decided to stay with Feeding Hong Kong as a volunteer during her time at university.
After graduating with a Bachelor's degree, she officially joined Feeding Hong Kong in July 2019 as Food Sourcing Assistant, handling surplus donation enquiry and coordinating donations. An added bonus for Feeding Hong Kong is that because of her long history with us as a volunteer she is very familiar with our operations and plays an important role in the development of database system and operation management. From an intern to full time staff member, Carol never fails to amaze us with her enthusiasm and dedication. She considers herself very lucky to be in a job she feels passionate about and to enjoy coming to work every day.
In her leisure time Carol enjoys reading, particularly novels. She makes time to pick up and book and read every day as she finds it helps her relax and her to set her mind at ease.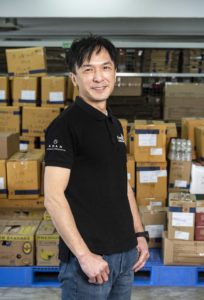 Fai Lung
Operations Manager
Fai joined Feeding Hong Kong as Operations Assistant in 2014 and quickly established a reputation as a dedicated and diligent member of the team. He especially excelled in service delivery, endearing him not just to the rest of the team but also to our network of charity partners.
In March 2019, Fai earned a well-deserved promotion to Operations Manager. This key managerial role increased his responsibilities across warehouse and fleet management. He has brought the same level of commitment and dedication to this role as to his others, and, just as importantly, the same willingness to learn. His next personal and professional goal is to build on his communication skills so that he can deal with a wider range of stakeholders, and to learn techniques for resolving disputes and motivating the team.
Fai worked for over 20 years in the logistics industry with a particular focus on customer service, resource planning and cost management. Prior to Feeding Hong Kong, he managed his own transportation company, giving him valuable experience across many areas of the industry. Fai is a great asset to Feeding Hong Kong and positive influence on the rest of the team.
Fai also has a very artistic side and has some serious skills, in his youth he dreamed of being a comic book artist and whilst that may not have been the path he ultimately chose, he still gets great pleasure from his drawing. The greatest pleasure in his life however is spending time with his wife and family whom he treasures above all else in life.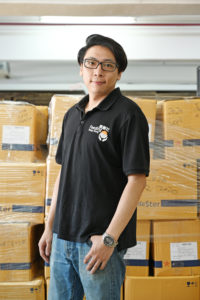 Kei Wong
Operations Supervisor
Kei joined Feeding Hong Kong as Operations Assistant in 2017. Prior to FKH Kei worked in the logistics industry, the skills and experience he gained there have made him a valuable addition to the Operations Team. Kei has consistently demonstrated a great work ethic and shown integrity when dealing with his colleagues and with clients, as a result of which he was promoted to Operations Supervisor in 2019.
Kei supports the day to day operations of the Feeding Hong Kong Food Bank, making sure food is received, stored and distributed safely, quickly and accurately. This is an important aspect of our process and ensures that an effective flow of surplus from Feeding Hong Kong to local charities is maintained.
Kei is a very keen darts player and takes his hobby very seriously, practicing every week and joining local darts competitions. He sees all competitive situations as opportunities to learn and improve and continue to chase bigger goals.
Our governance
Feeding Hong Kong is governed by a Board of Directors with expertise in food services, logistics, supply chains, technology, accounting, finance and law. Our Board of Directors oversees and directs the work of Feeding Hong Kong, and ensures the organisation maintains the highest standards of performance, programme efficacy, accountability and transparency.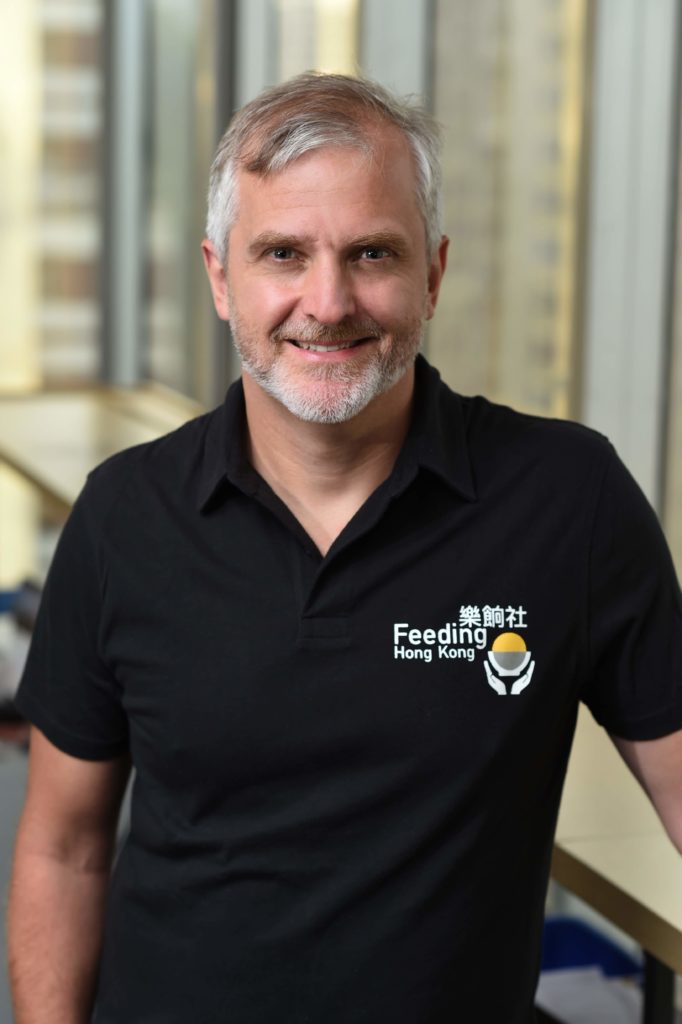 Brett Stewien
Brett is founder/ partner of a boutique law firm in Hong Kong called GPS Legal LLP. Before GPS Legal, Brett was a partner with two international law firms. Brett has worked in Hong Kong as a lawyer for over 18 years. He looks after clients in a range of sectors, including food & beverage, consumer, retail, logistics and manufacturing. He has extensive experience providing corporate governance advice and doing pro bono work for NGOs. Brett is also Chairman of Valley Rugby Football Club, one of the largest sporting clubs in Hong Kong. Brett is also a fellow of the Australian Institute of Directors.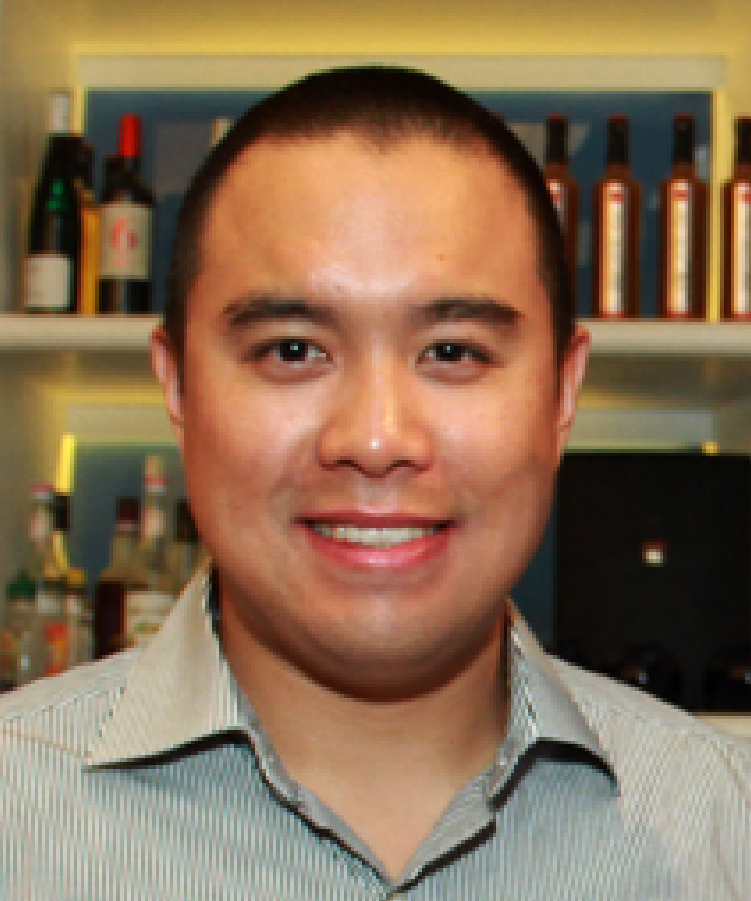 Gareth Kwok
Gareth is Director of Wing On Corporate Management and Group Executive Chef of Aquaculture Technologies Asia Ltd. Prior to returning to Hong Kong, Gareth spent eight years in the food and beverage industry in the United States. He oversees the daily management of the historical retail group Wing On Department Stores, with focus on operations and merchandising. In addition, Gareth also manages an accredited sustainable fish farm based in Hong Kong. Found over a decade ago by his father, Aquaculture Technologies serves home consumer and commercial clients alike with truly sustainable salt-water fish.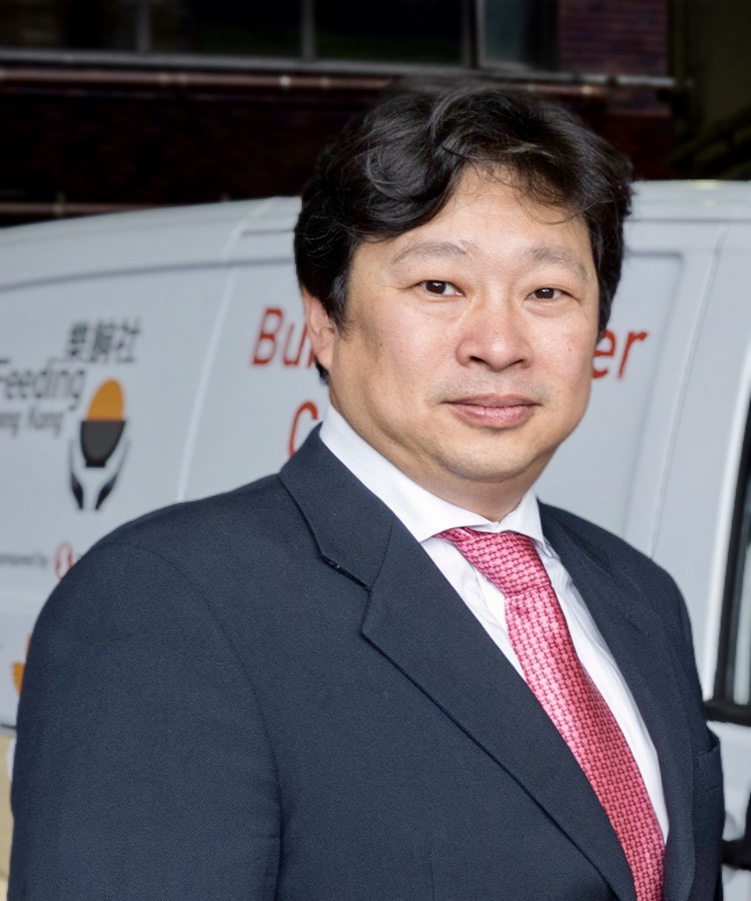 Chin Yao Lin (Paul)
Paul is Managing Director of Wing Sang Cheong Limited, a strategic food services distributor. He joined the Company in 1993. In addition, Paul serves as an independent non-executive director of Pyxis Group Limited, a director of Eastlite Industries Limited and CWE Group in Hong Kong. Paul was invited to join Feeding Hong Kong as a director in 2013. He shares similar beliefs with Feeding Hong Kong and would like to contribute his management expertise to minimise food waste and bring useable foods to benefit other people.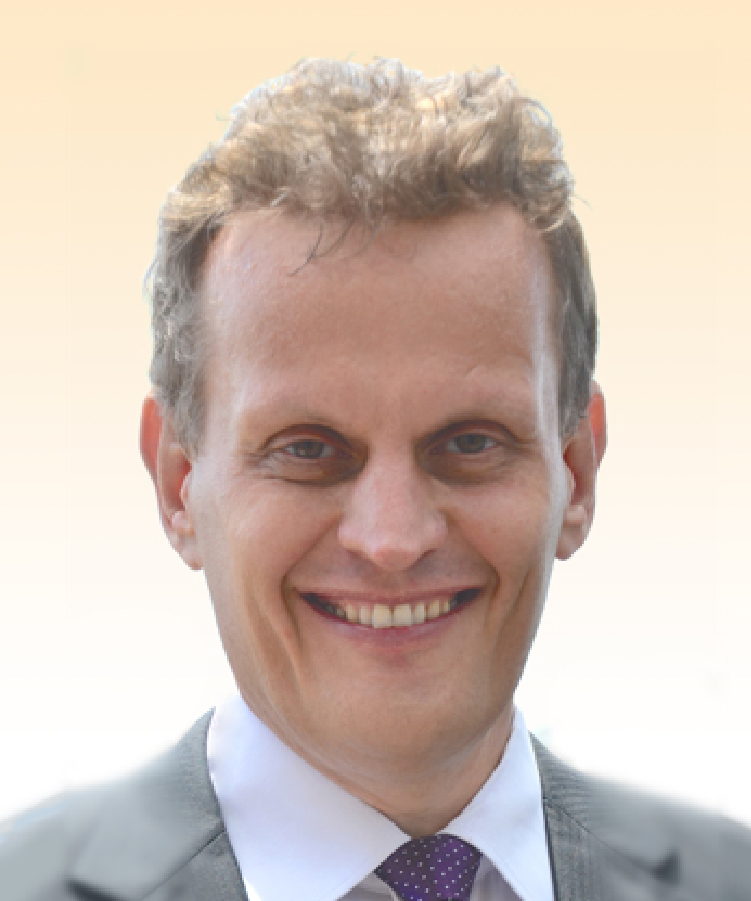 Richard Lord
Richard currently holds a regional leadership position with HSBC, based in Hong Kong. A long-time resident of Hong Kong, Richard is passionate about helping to provide relief and support to those in need in our community. Prior to his current role, Richard has help global leadership roles in large companies, and was himself a successful entrepreneur for 17 years. Richard brings his commercial, technical and management experience to the Board of Directors. 
Join the community and get
involved with Feeding Hong Kong!
From food drives to volunteering opportunities, we would love to get you involved in the right way.